INVOKE

Calling Upon the Holy Spirit
---
Fr. Agustino Torres, Keynote Speaker.
Father Agustino Torres, CFR, is a priest with the Franciscan Friars of the Renewal based in the Bronx, New York. He is the founder of Corazon Puro, an organization dedicated to forming youth. He hosts the EWTN television shows Icons and Clic con Corazon Puro in Spanish. Father Agustino was one of the friars who founded Catholic Underground, an apostolate of the Friars of the Renewal, and the Casa Guadalupe (women) and JPII (men) houses of discernment. He is internationally sought to address topics such as the Church's teachings about human sexuality, vocational discernment, and missionary discipleship.
Ernesto Vega, Capstone Speaker.
After earning his Master of Arts degree in Marital and Family Therapy with specialized training in Clinical Art Therapy from Loyola Marymount University, Ernesto Vega, M.A. '05, M.A. '16, chose to return to LMU for a Master of Arts degree in Theological Studies.
"I already knew the quality of the teachers at LMU," Vega said. "Being exposed to different professors and styles of teaching sparked my imagination and opened windows and doors to keep exploring."
Vega is pursuing an M.A. in Theological Studies to enrich his work with the Archdiocese of Los Angeles, where he is currently a Coordinator of Spanish Adult Faith Formation Programs. His theological coursework has helped him better understand cross-cultural expressions of faith and Christianity, ultimately leading him to a newfound interest in Native American spirituality. He is currently working on his thesis project, which is related to encouraging Latina/os to pursue higher education.
Katie Prejean McGrady is an international speaker, traveling to 38 states and three countries, and author of "Room 24: Adventures of a New Evangelist" and "Follow: Your Lifelong Adventure with Jesus." She is the host of The Electric Waffle, a podcast of conversational chaos about culture and Catholicism. McGrady was one of three delegates chosen by the U.S. Conference of Catholic Bishops to attend the Pre-Synod gathering on Youth, Faith, and Vocational Discernment at the Vatican.
Carole Eipers, Keynote Speaker. Sponsored by Sadlier.
Carole Eipers is an international leader in catechesis. She served in parish ministries for over 20 years and in leadership roles, including director of the Archdiocese of Chicago Office for Catechesis and President of the National Conference of Catechetical Leadership.
Carole was Vice President of Sadlier Publishers New York and a key developer of their catechetical series. She continues as a National Catechetical Consultant for Sadlier.
Dr. Eipers is also Pastoral Associate for Queen of All Saints Parish, Chicago. She has received numerous awards for her contributions to the renewal of the Church and to catechetical ministries, including honors from Loyola University, Fordham University New York and the Graduate Theological Foundation.
Dr. Eipers has published numerous articles and books on catechesis and related topics and has presented at major conferences around the world. Her latest books, "Who, me evangelize?" and How to Talk to Children About Death" were published by Twenty Third Publications.
She earned her BA at Edgewood College Madison, her Master's in Pastoral Studies from Loyola University Chicago, and a Doctor of Ministry degree from the Graduate Theological Foundation in Indiana.
Mark Mogilka, Pastoral Planning Consultant. Meitler.
Mark Mogilka brings more than 40 years of experience in diocesan offices to his clients. He began his distinguished career in campus ministry, Catholic Charities, and family ministry. The second half of his career has been spent working in diocesan and parish pastoral planning and leadership development. He has served seven different bishops over the years and has done work or presentations in over 50 dioceses in the US, Canada and in Rome.
Mark is a recipient of the Yves Congar Award for extraordinary service, initiative, and creativity in support of pastoral planning and/or council development. He was also named the 2017 Luzbetek Award winner from Georgetown University's Center for Applied Research in the Apostolate.
Mark brings his experience and expertise in pastoral planning, consultation, facilitation, and leadership training and coaching to his clients. He also has deep insight into strategies for multiple parish pastoring. One of the things he likes best about Meitler is their history of delivering quality faith-based service to schools and parishes.
In his free time, Mark enjoys playing golf and pickle ball, traveling, and riding his motorcycle.
Did you know? Mark has recently combined two of his passions into a workshop for the Norbertine Center for Spirituality in his hometown, Green Bay, Wisconsin. The program is titled "Spirituality of Golf."
Sr. M. Johanna Paruch and Joseph White, Capstone Speakers, English. Sponsored by Our Sunday Visitor.
Sr. M. Johanna Paruch, FSGM grew up in Sydney, Nova Scotia, Canada. She is a member of the Sisters of St. Francis of the Martyr St. George. Sr. Johanna earned an undergraduate degree in deaf communication. She holds a BA in theology and elementary education from St. Louis University and an MA from the Angelicum, awarded after completing studies at Notre Dame Catechetical Institute. She also earned the Pontifical Catechetical Diploma. She has completed her doctorate at Maryvale Institute, Birmingham, England. Sister M. Johanna serves on the Executive Board of the National Advisory Committee for the United States Conference of Catholic Bishops, as well as serving as a consultant for the Bishops' Committee on Evangelization and Catechesis and has served the Pontifical Counsel for the Promotion of the New Evangelization. Her book Mentors for the New Evangelization is now on its fourth printing.
Dr. Joseph White converted to the Catholic Faith while in graduate school at Virginia Commonwealth University, where he received a Ph.D. in Clinical Child and Adolescent Psychology. He later studied Catholic Theology at St. Mary's University in San Antonio, TX. Dr. White served as a parish Director of Faith Formation for two years, and then worked for seven years as Director of Family Counseling and Family Life for the Diocese of Austin, Texas. He now works as Director of Catechetical Resources for Our Sunday Visitor Publishing and Curriculum and teaches courses in Catechetical Ministry at Holy Apostles College and Seminary. A frequent guest on Catholic radio and television, Dr. White has written twelve books and numerous articles about catechesis, Catholic education, and ministry. He is co-author of the Allelu and Alive in Christ religion series.
Katherine Angulo, Capstone Speaker, Spanish. Sponsored by Notre Dame McGrath Institute.
As the Program Director of the Thriving in Ministry Initiative supported by Lilly Endowment Inc., Katherine works to prepare pastoral leaders for long-term ministry in the Church and also directs the Bishop John M. D'Arcy Program in Priestly Renewal.
Born in Mexico and raised in Colombia, Katherine received a B.A. in Modern Languages in 2000 from King College in Tennessee and a M.A. in Pastoral Ministries in 2005 from St. Thomas University. She has more than 19 years of experience in youth ministry. She began as a Youth Minister at St. Mary's Church in Johnson City, Tennessee, where she later became the Director of Pastoral Ministries. After nine years, she became the Director of Youth Ministry for the Diocese of Raleigh. Before coming to the McGrath Institute, Katherine served for four years as the Associate Director of Youth Ministry at the Office of Formation and Discipleship for the Archdiocese of Atlanta. Angulo was the creator and Editor of The Mark, a Catholic teen magazine, and the Executive Producer of the volunteer training program, Called to Accompany/Llamados a Acompañar. Currently, she is part of the Board of Directors for the National Federation for Catholic Youth Ministry (NFCYM).
Katherine lives in Granger, Indiana. She takes every opportunity to travel to new places but always makes it a priority to visit her family in Knoxville and Bogota.
DISCERN

Providing a Communal Toolkit for Change.
---
Mike Patin, Keynote Speaker.
Mike Patin, "the Engagin' Cajun", is from Louisiana. He has spent over 30 years serving the church as a high school teacher, coach, diocesan staff person, and youth minister.

Since 2003, he has been a full time "faith horticulturist" -- speaking across North America to young people and adults on connecting Catholic faith to everyday living, and living life faithfully and joyfully.

When Mike is asked how he likes to be introduced, his response is "as a man of hope and a struggling disciple of the Risen Jesus."
Dulce M. Jimenez Abreu, Spanish Capstone Speaker. Sponsored by Sadlier.
Dulce es la directora de mercadeo bilingüe de Sadlier, profesora y traductora con más de 25 años de experiencia en el campo de la catequesis bilingüe. Dulce jugó un papel fundamental en el desarrollo de los programas bilingües y en español de Sadlier, también ha presentado numerosos talleres sobre la integración de la cultura latina en la catequesis y formas prácticas para enseñar a niños bilingües. Tiene una maestría en ciencia sociales de la Universidad Estatal de Michigan, una maestría en literatura española de Lehman College y una maestría en educación religiosa de la Universidad de Fordham.
Morning General Session: (re)model your toolkit
---
---
Richard D. Garcia and Erika Cuellar
Richard's passion to grow food comes from a long-line of Filipino farmers. A Los Angeles native, Richard lives to see that no life or land is wasted in the City of Angels. Richard studied at St. John's Seminary College and has extensive experience in pastoral ministry inside juvenile halls and prisons. As a pastoral minister, youth advocate, and urban farmer, Richard knows how growing food is a transformative way of bringing people together. Since completing an M.A. in Pastoral Theology at Loyola Marymount University, Richard incorporates principles of restorative justice into urban farming. Before launching Alma Backyard Farms, Richard initiated garden programs for schools and restaurants. Richard trains urban farmers to create beautiful landscapes, install raised beds, and grow food. As a skilled craftsman, Richard builds innovative outdoor structures that encourage outdoor living.
Erika is the Operations Director at Alma Backyard Farms. Having grown up in South Los Angeles, Erika witnessed how a community is fraught with challenges in education and food insecurity. Undeterred by these challenges, Erika pursued a degree in Education at Loyola Marymount University. Erika applied herself and studied to empower previously incarcerated women and men at Homegirl Cafe. Her years of social enterprise management ensures the integrity of Alma Backyard Farms' mission and its financial viability. Erika's talent for landscape design was further advanced through her work as Project Manager for a top-rated outdoor living company.  Erika's passionate about teaching families and children how to grow and cook culturally relevant meals. 
---
Frank DeSiano,  Sponsored by Paulist Evangelization Ministries
Paulist Fr. Frank DeSiano is president of Paulist Evangelization Ministries. He also serves as director of formation for the seminary as well as superior of the Paulist Fathers who live in Washington, D.C. Fr. Frank served as president of the Paulist Fathers from 1994 to 2002.
A national leader in Catholic evangelization, Fr. Frank served as a consultor for the U.S. Conference of Catholic Bishops' Committee on Evangelization for more than a dozen years. He frequently travels across the country to give presentations on evangelization topics at national, diocesan, and parish gatherings.  He has written numerous books on the Catholic faith focusing on evangelization and spirituality.
Fr. Frank is a native of the West Side of Manhattan in New York City where, as a boy, he was an altar server at the Paulist Fathers' mother church, the Church of St. Paul the Apostle.
---
Kim has led the Father McKenna Center since November 2014. In that time she has focused the work of the Center on Case Management for the Day Program and healthy groceries for the Food Pantry. "It is a joy to work with such a strong team," she writes. "The staff and volunteers are dedicated to seeing the dignity of each person who visits the Center and supporting his or her journey to stability and meaning in life." Kim spearheaded the Slow Miracles Campaign to raise $4.5M for a total renovation of the lower level of St. Aloysius Church and enhancements to the programs, so that the Center can better meet the needs of their guests and those who rely on the Center each day. Kim holds a B.A. in Russian Language and Literature from the University of Iowa, a Masters in International Affairs from Johns Hopkins SAIS, and a Ph.D. in Economics from Duke University. For almost twenty years, she taught Economics at the university level.
---
---
Amy McEntee, Sponsored by RCL Benziger/Kendall Hunt
Amy McEntee earned her MA in Theological Studies from the University of Dayton and has ministry experience in the areas of faith formation for children, youth, and adults.  Amy has presented locally and nationally, particularly in the areas of catechist formation, young adult ministry, and technology in ministry. Currently she is the project manager for RCL Benziger, a reluctant runner, and avid reader.  She lives with her husband Patrick in Dayton, Ohio.
Afternoon Toolkit Workshops - Session 1
---
Healing Lives and Land through Urban Agriculture
---
Alma Backyard Farms (ALMA) has transformed an underutilized plot of land at a parish in the Los Angeles Archdiocese into a vibrant urban farm where formerly incarcerated persons learn to heal themselves by growing food that nurtures food-insecure families. Approaching urban agriculture through the lens of restorative justice, ALMA works to heal broken communities by creating opportunities to nourish souls through faith, food, and fellowship. This workshop sheds light on how community remains responsible for the restoration of its members, most especially those on the margins.
---
Richard D. Garcia and Erika Cuellar
Using Biblical Models in Assessing Pastoral Goals
---
This session will look at some of the biblical goals that Catholics uphold and test the ways in which they can become tools to assess pastoral success in our parishes. Application of these biblical goals to both parish life and catechetical ministry will help listeners imagine concrete ways we can re-imagine Catholic parish ministry.
---
Catechesis Online: How to Engage People in an Online Process
---
The digital environment is transforming the ways in which we think, communicate, and learn. This workshop will explore what the catechetical process might look like on a digital platform. Bring your questions to share as we dig into unique features of eLearning, considerations for selecting online platforms or resources, and great examples of digital engagement.
---
Amy McEntee, Sponsored by RCL Benziger, a company of Kendall Hunt
Inspiration, Organization, and Renewal: How the New General Directory and Other Catechetical Documents Can Energize and Shape Your Ministry
---
In the catechetical documents, we can find inspiration to renew our work in faith formation. This session will briefly review some key insights and directives from recent catechetical documents, including the new general directory, and invite participants to envision how to put the catechetical vision of the Church into practice in innovative ways that respond to our current challenges.
---
Joseph White, Sponsored by Our Sunday Visitor
Formando familias en la fe
---
---
Skip Bacon, Sponsored by Sadlier
Skip has served as a catechetical leader for more than 15 years with her areas of focus including whole parish catechesis, Hispanic ministry, and adult faith formation. Skip Bacon earned a master's degree in theology from the University of Notre Dame and is a certified lay minister. Skip has also spent a good deal of her career working in Catholic publishing and currently works with Sadlier serving northern California.
Avoiding Silos & Politics on Catholic Leadership Teams: Practical Tips for Joyful Effectiveness
---
Parish and diocesan leadership teams are susceptible to the same dysfunctions experienced by any upper-level group of administrative staff. At the 2017 USCCB Convocation of Catholic Leaders, organizational health of leadership teams was highlighted as a key for answering the call to missionary discipleship in America. This session provides an overview of organizational health and a taste of what it feels like to grow more organizationally healthy, as well as several low-cost or no-cost tips for leadership teams to grow more effective in carrying out their God-given ministry.
---
Ken Ogorek, Sponsored by the Evangelium Consulting Group.
Ken Ogorek is an author, speaker, retreat facilitator, and Catholic leadership consultant. A past president of NCCL, he currently serves as Director of Catechesis for the Archdiocese of Indianapolis. Additional information about Ken's work with the Evangelium Consulting Group can be found at www.evangeliumconsulting.com.
Afternoon Toolkit Workshops - Session 2
---
One Campus, Two Worlds: Growing Hearts for Social Justice.
---
The Father McKenna Center serves men who are currently experiencing homelessness and low-income families that face food insecurity. The Center is located in in the shadow of the U.S. Capitol in Washington, DC and is also located on the campus of a Jesuit High School for boys. This co-location creates unique opportunities for service learning, both for the students at Gonzaga College High School and from other high schools, colleges, and universities who spend a week living at the Center and are immersed in the life of the Center and the people it serves. The workshop will discuss some of the critical learning opportunities and transformations of the heart that occur.
---
Six Tools for a More Evangelizing Catechesis
---
Today, more than ever, faith formation needs to be more evangelizing: not only informing but also transforming hearts and minds. In order to do this, catechists need to be equipped with the tools needed for a more evangelizing catechesis. With that in mind, Joe Paprocki, DMin has identified six tools to empower catechists to move from being teachers of a subject to being facilitators of an encounter with Jesus Christ.
---
Joe Paprocki,  Sponsored by Loyola Press
Joe Paprocki, DMin, is National Consultant for Faith Formation at Loyola Press in Chicago. His experience in pastoral ministry spans over four decades, and he has presented in nearly 150 dioceses in North America. Joe is the author of numerous books on pastoral ministry and catechesis, including the best-selling The Catechist's Toolbox. Joe, who has an MA in Pastoral Ministry from the Institute of Pastoral Studies (Loyola University) and a DMin from the University of St. Mary of the Lake, Mundelein Seminary, blogs about his catechetical experiences at www.catechistsjourney.com.
Engaging Families when Engaging Families Is Hard
---
"Because the Church says so" isn't working any more. Study after study show us that the great exodus of youth from the Church stems from parents who are tepid about faith or who try to delegate (to us!) their role as primary catechist of their kids. How do we shift from a role of being "just" educators to one of evangelists, influencers, and coaches who persuasively speak to people where they are at (in the tradition of Paul the Apostle)? Applying key principles from the #1 NY Times Bestseller Switch: How to Change Things when Change Is Hard, let's explore together practical ways we can attract and engage families so we can accompany, coach, and empower parents. The future of the Church depends on it.
---
Paul Canavese, Sponsored by The Pastoral Center
Paul Canavese is the director of PastoralCenter.com and GrowingUpCatholic.com, along with his wife Ann. They live with their two daughters and seven chickens in Alameda, CA, where they operate a mini-urban farm and look for creative ways to build community in their neighborhood. Paul has his MTS from the Franciscan School of Theology in Berkeley, and focuses his ministry on helping parishes coach parents, evangelize, and connect the Gospel with daily life.
Be inclusive! Church is for ALL.
---
God's vision of inclusion calls us to be adaptive. Doing so makes all the difference in meeting the needs of diverse learners. Come learn strategies to transform your catechetical ministry so that God's vision becomes a reality.
---
Charlene Katra, Sponsored by Loyola Press and National Catholic Partnership on Disability
Executive Director, National Catholic Partnership on Disability; co-author of The Adaptive Teacher and author of How to Talk to Children About People with Disabilities.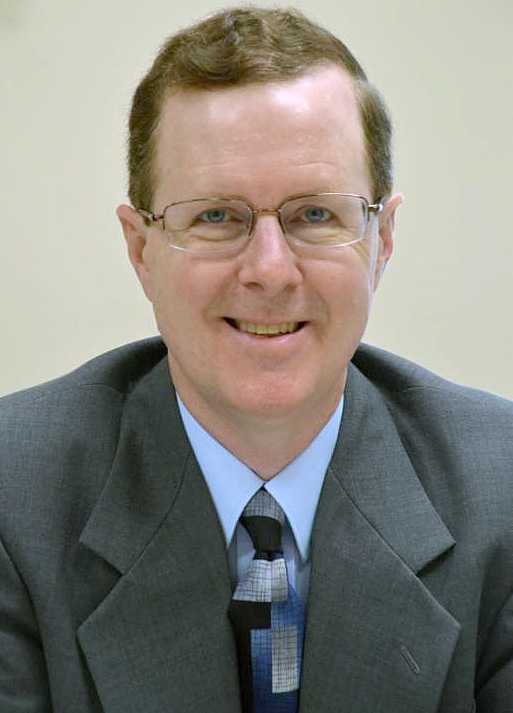 People Over Programs: Accompaniment as Key in Evangelization and Pastoral Renewal
---
---
The Church is increasingly aware of the importance of accompanying people in their journey of faith. But who are we called to companion and what does this mean? Our session will explore accompaniment not only in evangelization ministry but in the broader life of the parish. This simple shift has the potential, within the parish and beyond, to be transformative!
Tom Quinlan, Sponsored by Loyola Press
Tom Quinlan serves as the Ministry Director of the St. Joseph Educational Centeron in the Diocese of Des Moines. For the past 25 years, Quinlan has served in parish and diocesan catechetical ministry in northern Illinois. He most recently served the Diocese of Joliet as Director of Religious Education for 17 years. He is a published author of two books, Excellence in Ministry (Loyola Press, 2017) and How to Talk to Children about the Mass (Twenty-Third Publications, 2017), and has presented throughout the U.S. and Canada. His experience also includes extensive work with the National Conference for Catechetical Leadership, serving on the governance board, representative council, and multiple committees.
Sanado vidas y terrenos a travez de agricultura urbana
---
Alma Backyard Farms (ALMA) a transformado un terreno descuidado localizado en una parroquia en la archidiócesis de Los Angeles. Hoy, el terreno es una vibrante huerta urbana donde personas anteriormente encarceladas aprenden a sanarse a si mismos mientras cultivan vegetales que alimentan a familias con inseguridad alimentaria. Por medio de le agricultura urbana y los valores de justicia restaurativa, ALMA se enfoca en sanar comunidades destrozadas mediante la creación de oportunidades para nutrir el alma a través de la fe, alimentos y compañerismo. Este taller arroja luz sobre como la comunidad sigue siendo responsable por el bienestar de sus miembros, especialmente los marginados.
---
Richard D. Garcia and Erika Cuellar
APPLY

Go Out and Serve Anew!
---
---
John Angotti is a full time music missionary who travels throughout many parts of the world providing inspirational music and faith witness to all ages through concerts, workshops, retreats, missions, conferences, and worship. He is originally from Clarksburg, West Virginia, and now resides in Nashville, Tennessee. He is a graduate of West Virginia University and the U.S. Military School of Music, where he was a member of the U.S. Navy Band as lead vocalist. John received his Master's Degree in Pastoral Studies from Catholic Theological Union in Chicago in 2013.