---
OPENING REMARKS

Fr. Robert Spitzer will kick off the 2019 NCCL Annual Convocation
Fr. Robert Spitzer. Opening Remarks.
Fr. Spitzer is a Catholic Priest in the Jesuit order, and is currently the President of the Magis Center of Reason and Faith (www.magiscenter.com) and the Spitzer Center (www.spitzercenter.org). The Magis Center produces documentaries, books, high school programs, college courses, adult-education programs, and social media materials to show the close connection between faith and reason in contemporary physics, philosophy, and historical study of the New Testament. The Spitzer Center produces facilitated curricula to strengthen strategic planning, culture, and spiritual practice in Catholic organizations as well as culture and ethics in nonprofit and for-profit organizations.
LONGING

An exploration of longing through contemplative silence, prayer,  and kerygma. Addressing individual and communal aching.
---
Becky Eldredge. Retreat Facilitator.
As a wife, mother and ministry professional, Becky understands the value of finding rest and retreat from the busyness of life.Becky has led retreats for various parishes, dioceses, schools, campus ministries, and individuals for over 20 years accompanying thousands of busy people through experiences that deepen their faith, help prevent burnout and find the rest and peace their souls long. She is passionate about teaching people practical tools that help people grow their relationship with God within the reality of life. Her book Busy Lives & Restless Souls gives people a practical plan to deepen their prayer lives. As an Ignatian-Trained Spiritual Director with a Masters in Pastoral Studies, Becky has the knowledge and experience to lead people on a faith journey that transforms the heart and renews the mind. Becky shares life with her husband, Chris, and their children, Brady, Abby, and Mary.
Fr. Anthony J. Gittins CSSP. Capstone Speaker, English.
Fr. Anthony Gittins, a religious of the Holy Ghost community (the Spiritans), is originally from Manchester, England, and served as a missionary in Sierra Leone in the 1970s. He taught at the Missionary Institute in London and, since 1984, has taught at the Catholic Theological Union in Chicago, where he his now Emeritus Bishop Ford Professor of Theology and Culture. For the past 27 years, Fr. Gittins has worked at a shelter for homeless women in Chicago and continues to lead retreats, workshops and seminars in over 30 countries.
Maria Covarrubias. Capstone Speaker, Spanish.
María G. Covarrubias is the director of the Office of Catechetical Ministry in the Diocese of San Bernardino, California. She brings over twenty four years of catechetical experience. She is the author of the Diocesan Marriage Initiative in her diocese. She is a speaker at the local, regional and national level on catechesis, leadership and catechist formation, family and marriage. She has a Masters of Arts in Religious Studies from Mount St Mary's College.
NURTURING

An immersion with Jesus in Word and Eucharist, in communion with one another, nurtures and strengthens us for the mission of catechesis and evangelization.
---
Roy Petifilis. Keynote Speaker.
Roy Petitfils, MS, LPC is a Catholic psychotherapist in private practice where has specializes in counseling adolescents. Roy frequently consults with schools, churches and other organizations across the world who seek to effectively reach and influence today's teens. Prior to becoming a counselor Roy studied ministry and spirituality for five years both in the US and in Rome, Italy. Roy has worked with young people for the last 25 years as a youth minister, campus minister, teacher, school administrator, school counselor and now as a psychotherapist in private practice. He wrote an award winning syndicated column for adults about teens and has published four books including his latest What Teens Want You To Know (But Don't Tell You) and his upcoming book Helping Teens with Stress, Anxiety and Depression: A Field Guide for Catholic Parents, Educators, Pastors and Youth Ministers (Ave Maria Press Feb. 2019). Roy has keynoted many national and international conferences including a 2016 TEDx talk helping adults understand and reach teens. Roy lives with his wife Mindi of 17 years and their two sons Maximillian and Benjamin, in Youngsville, Louisiana.
Diana Hayes, JD, PhD, STD. Capstone Speaker, English.
Diana L. Hayes is Professor Emerita of Systematic Theology at Georgetown University (retired) and Affiliated Faculty at Oblate School of Theology. She holds the Juris Doctor (Law), PhD (Religious Studies), and Doctor of Sacred Theology (STD) degrees and is the first African American woman to earn the STD from the Catholic University of Louvain (Belgium). She has authored/edited 9 books.
Maria Arroyo. Capstone Speaker, Spanish.
A native of Southern California, Maria joins us with over 20 years of ministry and teaching experience at parish, elementary/high school and university levels. She has also served as an instructor at the Institute for Pastoral Ministry in the Diocese of Orange for 15 years, teaching courses on catechetical methods, sacraments, faith development, social justice and spirituality. She is a spiritual director, and in her spare time accompanies lay people on their spiritual journeys and facilitates silent retreats. Maria holds an M.A. in theological studies from Loyola Marymount University and an M.A. in pastoral counseling from the University of San Diego. She has spent time serving communities in India, Africa, Latin America and Southeast Asia. Most recently, Maria lived in southern Mexico accompanying indigenous communities in the highlands of Chiapas.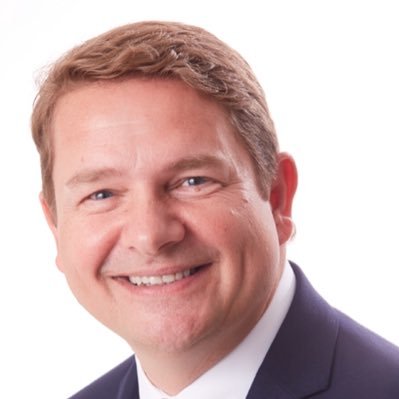 Interested in learning some free, easy tricks and tips for integration of technology in your ministry? Come practice some hands-on training in creating digital content, communicating creatively and showing off your digital discipleship skills. It doesn't matter if you are a beginner or a pro, there will be something for everyone. Bring a device if you have one and join in the fun. Join Andrea D. Chavez-Kopp and Steve Botsford for this fun and interactive event.
---
Steve is a National Religion consultant for William H. Sadlier, Inc. As a blogger, Steve explores catechesis and technology at www.TransformingCatechesis.com, and contributes to We Believe and Share, published by Sadlier. He wrote Cultivating Faith, published in 2016, and his board game, Feast Day: The Liturgical Year Board Game (www.FeastDayGame.com), teaches the church year in a fun and entertaining way. In addition, Steve was part of the Digital Disciples Network committee which developed the Digital Disciple Technology Competencies for Ministry.
Andrea serves at the Assistant Director of Professional Development for the National Catholic Educational Association. She has 17 years of teaching and ministry experience and joined the staff of NCEA in 2015. Andrea has held several leadership roles in the schools and parishes where she has served including: Social Studies Department Chair, iPad Coordinator, Google Apps Administrator, Curriculum Team Leader, Director of Youth and Young Adult Ministry and Confirmation Coordinator. In her work at NCEA she produces and hosts their webinar content, serves as the NCEA representative on several national committees and works closely with Catholic partner organizations as well as speaking and presenting at a variety of conferences and events. She lives in Arlington, VA with her husband and 2 boys.
Morning (AM) Specialized Sessions
---
Developing Competency to Challenge Racism 
As the assistant director of the Subcommittee on African American Affairs, Ms. Grimes will address the sin of racism in both society and the Catholic Church, and the urgent need to come together to find solutions. The session will also cover ways to promote inclusion and participation, versus simply "talking the talk".
---
Donna Toliver Grimes, B.S.
United States Conference of Catholic Bishops Secretariat of Cultural Diversity in the Church Staff the USCCB Subcommittee on African American Affairs, providing guidance to the chairman, members and consultants to promote the goals and objectives of the Subcommittee; which is mandated to assist the Committee on Cultural Diversity in the Church and other USCCB committees to affirm the gifts and contributions of African American Catholics and to provide more opportunities for African Americans to engage in the life of the Church.
The Wounded Body of Christ: A Group Discussion Guide on Clergy Abuse in the Catholic Church
In a climate of mistrust and suspicion brought on by clergy abuse and its repeated cover up, the Church needs to raise its collective voice as a means to healing and as a call to reform. Using facilitated constructive small group discussions, Deacon Matt will cover topics like God's mercy and justice, clericalism, transparency and the need for ecclesial reform.
---
Dr. Matthew Halbach is an author and a National Religion Consultant for William H. Sadlier. He directs the St. Joseph Educational Center in the Diocese of Des Moines, IA, which supports adult faith formation programming and minister formation in Catholic parishes. Dr. Halbach completed his B.A. in economics at the University of Iowa in 2000, his M.A. in Theology at Franciscan University of Steubenville in 2004, and his Ph.D. in Catechetics and Religious Education at Catholic University of America in 2014. He and his wife, Stacy, have 4 children: Michael, Benjamin, Joseph and Grace. Dr. Halbach grew up in Ankeny where he now resides and attends Our Lady's Immaculate Heart parish.
Millennials vs. Gen Z: Engaging These Two Generations in Faith
What do we need to know about Millennials and Generation Z, two generations that make up almost two-thirds of our church? This will be a panel discussion with young people to get a first hand perspective on how they are different and similar? This workshop will explore strategies on how to reach both youth and young adults based upon their generational characteristics including recent research findings including understanding those from this generation who are unaffiliated and disconnected to faith.
---
Dr. Charlotte McCorquodale, originally from Lake Charles, Louisiana, completed her Bachelor of Arts degree at McNeese State University in 1985, majoring in psychology and minoring in sociology. In 1988, she completed her master's degree in religious education from the University of St. Thomas in Houston, Texas. In 2001, she received her Doctor of Philosophy degree from the School of Human Resource Education and Workforce Development at Louisiana State University. The title of her dissertation is The Emergence of Lay Ecclesial Youth Ministry as a Profession in the Roman Catholic Church in the United States. She also has a national certificate in youth ministry studies from the Center for Ministry Development, a certificate in E-Learning, and is a nationally certified 4MAT Instructional Designer. Her professional career in Catholic ministry began in 1981. For the past thirty years, she has worked in parish, school, and diocesan ministry settings in the dioceses of Los Angeles, Lake Charles, Galveston-Houston, and Mobile. She currently serves as an international consultant and trainer in the fields of ministerial research, youth ministry, lay ecclesial ministry, adult training, and online education. Charlotte is president and executive director, for Ministry Training Source (MTS), a non-profit organization committed to providing the church with customized ministry formation solutions for lay ecclesial ministry leaders. She has served on various national boards and committees, including the serving as Chair of the Board of Directors for the National Federation of Catholic Youth Ministry (NFCYM) and as a consultant in various capacities to the United States Catholic Conference of Bishops Committee on Laity, Marriage, Family Life, and Youth. She has published various resources, research reports, and journal articles on Catholic youth ministry.
Partnering with Parents -- and Grandparents -- to Nurture Faith, Hope, and Love in Their Young People
This practical workshop will help parishes to ensure that current programs, policies, and ministries are building up family life and empowering parents (and grandparents) to more confidently lead their young people in the Church of the Home. Explore ways to develop working relationships with families to nurture family spirituality, positive communications, healthy relationships, and Christian service.
---
Dr. Lauri Przybysz, Catholic family life minister and catechist, is current President of the National Association of Catholic Family Life Ministers, Executive Director of the Christian Family Movement-USA, Education Director for Catholics for Family Peace, and retired coordinator of Marriage and Family Life for the Archdiocese of Baltimore. She received the Doctor of Ministry degree from the Catholic University of America in Adult Faith Formation. Author of Catholic and Grandparenting and Wisdom and Grace for Marriage and Parenting, Lauri and her husband are the parents of six and grandparents of 21 children.
Apprentice Based Formation and Ministry
This session will discuss how to nurture the shift in mindset of apprentice based formation and ministry and where to begin. This session will discuss new models that can help our parish catechetical ministries to focus on evangelizing - disciple making - catechesis versus "depositories of facts."
---
John is a coach and trainer for the Parish Success Group having presented at the National Conference on Catholic Youth Ministry, National Catholic Youth Conference, the Religious Education Congress, and many other regional and local conferences. He recently launched a new podcast, The Church Podcast, with friend and colleague, Chris Wesley. John has a Doctor of Ministry (D.Min.) degree in Leadership and Organization Development from the Graduate Theological Union in Berkeley, as well as a Master of Arts degree in Pastoral Ministry from Santa Clara University. John has been married to his wife, Rosie, for 9 years and have two daughters and one son.
Discípulos digitales latinos en el mundo moderno; ¡técnicas e ideas!
El llamado al discipulado sigue tan vigente en los tiempos modernos y particularmente en nuestra experiencia migrante y latina. Es importante saber y conocer el entorno digital de nuestras vidas y la manera en cómo el discipulado cristiano se conpagina con ese estilo de vida. En esta conferencia conocerás técnicas e ideas muy particulares para emprender un discipulado misionero desde la realidad hispana hecho con eficacia tecnológica y herramientas pastorales para bien de las almas y de la Iglesia.
---
Gerardo Salazar es Director asociado de la oficina de evangelización y catequesis de la arquidiócesis de Galveston-Houston, colabora además como consultor de Sadlier. Durante más de veinte años, Gerardo ha sido catequista, director parroquial de formación pastoral de jóvenes adultos y coordinador de decanato de jóvenes adultos. También ha estado involucrado en el ministerio de apoyo familiar, además ha sido ministro de música, conductor y periodista para la radio católica. Desde el año 2012, Gerardo es responsable de la formación en español de catequistas y líderes catequéticos. Tiene una Maestría en teología y ministerio de Fuller Theological Seminary en Pasadena, California, actualmente es candidato al doctorado en ministerio en Oblate School of Theology en San Antonio, Texas.
Afternoon (PM) Specialized Sessions
---
Global Justice: When Your Parish Reaches Out in Love to the World
Catholics (especially Millennials and Gen Z) want to impact the lives of the vulnerable around the world. How can parishes and dioceses foster uniquely Catholic global citizens? It can be daunting to tackle massive global issues of hunger, human trafficking, peace-building, and disaster relief. Let Catholic Relief Services help! This workshop will feature practical tools and ideas to help nurture individuals and families in the mission of serving the world's most poor and vulnerable.
---
Sergio Lopez & Kristin Witte
Kristin Witte received her doctorate from Catholic University with a focus on the integration of crisis response and Roman Catholic theology and ritual. She also has three master's degrees (teaching from Trinity University Washington, spiritual and pastoral care from Loyola University Maryland, and theology from St. Mary's Seminary and University). She has taught school, worked as a campus minister, youth minister, and for the Archdiocese of Baltimore as the coordinator of pastoral care and social justice. She currently coordinates domestic Catholic educational engagement for Catholic Relief Services. Sergio Lopez is a faith-based activist, trainer, and former youth minister. He lives to serve ordinary people in working for social justice. Sergio has an MA in Religious Studies from Mount Saint Mary's University in Los Angeles and is finishing a MA in Organizational Leadership from Gonzaga University. He has worked for Catholic Relief Services since 2014.
Encountering Christ in Harmony: Celebrating the New Pastoral Response to API Catholics
There is cause for rejoicing: on June 14, 2018, the U.S. Bishops approved a new pastoral statement, Encountering Christ in Harmony.  This statement weaves together the rich tapestry of Asian and Pacific Island (API) communities, cultures, and faith practices.  Join us for a dynamic Prezi overview as we celebrate this important moment in U.S. Catholic history!
---
Fr. Ricky Manalo, CSP, is a Paulist priest and a liturgical composer (Oregon Catholic Press), currently teaching at Santa Clara University. He also serves as a consultor for the USCCB steering committee for U.S. Asian Pacific Catholics. When he is not traveling throughout the world giving concerts, lectures, and workshops, he resides at Old St. Mary's Cathedral in Chinatown, San Francisco, CA.
Affirm your Call . . . then Nurture your Catechists
Enter into a reflective session designed to meet two goals: (1) to intensify your personal catechist-vocation and (2) to replicate a mini-retreat for your catechetical staff. The session will focus on the threefold aspects of the catechist-vocation that lead to effective evangelization: (1) witnessing, (2) mentoring, and (3) teaching. Participants will relate each aspect to Pope Francis, a pre-eminent catechist. Reflection on his example will offer realistic, easy-to-imitate practices.
---
Sr. Patricia M. McCormack, IHM, EdD
Sister Patricia M. McCormack, IHM, Ed.D. is Program Director of the IHM Office of Formative Support for Parents and Teachers, Philadelphia, PA. Adult practices that foster the formation-education of children are the primary focus of her ministry. Her ministry also provides professional, spiritual, motivational, and formative support for teachers, catechists and administrators. Her style of public speaking blends Catholic spirituality with psychology and the wisdom gathered from parents, teachers and students.For two decades she authored the "Parent Partnership Handbook" and currently "Psst! – Parent and Student Support Tips" and "Middle-School Student Chat" – all three series-features of Today's Catholic Teacher magazine. She published numerous other articles as well and several books, the most recent being Embrace the Mission – Be the "I" in Evangelize! NCEA (2018), Engaging the Parking Lot Parent, Twenty-Third Publications (2017), and Parental Love Is . . . , The Pastoral Center (2016).
The Synod on Young People - The National Conversation
What are the hopes, the challenges and what are the next important steps in ministry with our Youth and Young Adults?
---
Katie Prejean McGrady is an international Catholic speaker and author of Room 24: Adventures of a New Evangelist, Follow: Your Lifelong Adventure with Jesus, and Lent: One Step at a Time for Catholic Teenspublished by Ave Maria Press. She co-hosts The Electric Waffle, a popular Catholic podcast exploring pop culture & Catholicism, with her husband Tommy. Katie was a teacher and parish youth minister for 6 years, before beginning full-time speaking, where she now travels extensively across the U.S., Canada, the U.K. In March of 2018, was one of three delegates chosen by the USCCB to represent the U.S at the Pre-Synod gathering on Youth, the Faith, and Vocational Discernment. She has a degree in Theology from the University of Dallas and lives with her family in a small town in Louisiana.
El Triple Sacramento de la Eucaristía: Impulso y Compromiso a la Acción Social
Basándonos en la teología eucarística de san Juan Pablo II, nos adentraremos en una reflexión del sacramento de la Sagrada Eucaristía como triple sacramento que nos alimenta y nos da la respuesta a nuestro trascendente anhelo de Dios, y como nuestra Comunión con Dios nos compromete a extender y celebrar su presencia con los más necesitados en nuestro entorno.
---
Juan Carlos Moreno es originario de Monterrey, México y tiene más de veinte años de experiencia trabajando en diversos ministerios como ministerio de música, ministerio universitario, ministerio catequético, y otros. Actualmente es director asociado en la Oficina de Evangelización y Catequesis de la Arquidiócesis de Galveston-Houston, donde se desempeña en el área de formación sacramental y catequesis de grados primarios. También es instructor de programas de formación bíblica y teológica. Cuenta con una maestría en Estudios Pastorales, y otra en Estudios Teológicos, ambas otorgadas por la Universidad de Santo Tomás en Houston, TX donde actualmente reside con su esposa Elizabeth y sus tres hijos Isabella, Augustine, y Saúl.
A New Pentecost: Facing the Truth with Courage and Hope
How can we be expected to evangelize and catechize at a time when the imperfection and brokenness of our Church has been exposed to all the world? How do we nurture those who are wounded, angry, or broken-hearted, those who have been shaken to the core? How do we evangelize young people who are already suspicious of institutions? While the headlines will fade the traumatic effects of these sins will remain. This session will facilitate a reclaiming of the core of Catholic identity and provide practical images and language for joyfully sharing God's love and truth with others as a member of the Catholic Church.
---
Dr. Jo Ann Paradise is a National Consultant for Our Sunday Visitor Curriculum Division and works with the product development team in creating resources for children and their families. She is the General Program Editor for Encounter With Christ, OSV's completely new sacrament preparation program. Jo Ann has served as catechetical leader in the Diocese of Pittsburgh for over 32 years. A teacher at both the grade school and high school levels in Catholic schools as well as an adjunct faculty member of several universities in Pittsburgh, Pennsylvania. Jo Ann has a BS in Education from Carlow University, an MA in Theology from Duquesne University and a D. Min in Spirituality from the Graduate Theological Foundation.
PREPARING

A modern day Pentecost that inspire and prepare a foundation for conversion.   
---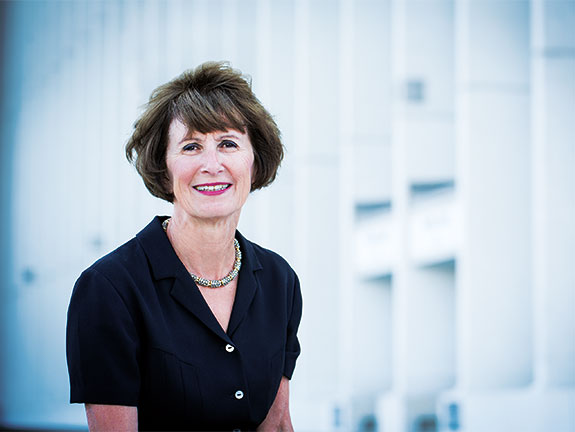 Kathleen McChesney. Keynote Speaker, English.
During her 24-year career as a Special Agent of the Federal Bureau of Investigation, Kathleen McChesney rose through the ranks to become the Executive Assistant Director – the FBI's third highest position – where she was responsible for leading seven major FBI divisions. Before joining the Bureau, she was a police officer and detective in Seattle, Washington. In 2002 Dr. McChesney was appointed to be the first Executive Director of the Office of Child and Youth Protection of the US Catholic Bishops Conference. She established the Church's national standards to prevent child abuse and worked with the John Jay College of Criminal Justice to conduct the only comprehensive research study of the incidence of sexual abuse of minors by Catholic clergy. Dr. McChesney became Vice President for Global Security for the Walt Disney Company in 2005 and is now the CEO of Kinsale Management Consulting, a woman-owned firm that provides strategic security services to businesses and not-for profit organizations. Dr. McChesney has a BS degree in Police Science and Administration from Washington State University, and an MA from Seattle University and a Ph.D. from Golden Gate University in Public Administration. She has published numerous articles on law enforcement topics and has taught courses at Seattle University and the King County Police and FBI Training Academies. She has been honored with the US President's Meritorious Achievement Award, the Lifetime Achievement Award for Women in Policing, an honorary Ph.D. from Anna Maria College, and the Hildegard Van Bingen Woman for the World Award. Dr. McChesney serves on several boards and lives in Los Angeles.
Dennis Cheesebrow. Intentional Dialogue Facilitator.
Dennis Cheesebrow is co-founder and principal of PartnersEdge, LLC and TeamWorks International, Inc., serving the Catholic Church for over 24 years at national, diocesan, parish, and institutional levels. His knowledge and love for the Church, as well as decades of service in most all areas of parish life and ministry blend seamlessly with sound facilitation, coaching, and consulting knowledge and skills. Sprinkle in some humor, radical openness, passion for the human condition, and ability to flex to the needs of others and groups, and today's session just may be quite engaging, insightful, and enjoyable.
Hoffsman Ospino. Capstone Speaker.
Dr. Hosffman Ospino is Professor of Pastoral Theology and Religious Education at Boston College's School of Theology and Ministry, where he is also Director of Graduate Programs in Hispanic Ministry: he served as principal investigator for the National Study of Catholic Parishes with Hispanic Ministry (2014) and as co-principal investigator for the National Survey of Catholic Schools Serving Hispanic Families (2016). Dr. Ospino is author and editor of several books. His latest book is entitled "Interculturalism and Catechesis."
Dr. Ben Akers. Evening Speaker.
Dr. Ben Akers is an Assistant Professor of Theology and Assistant Dean for Student Life at the Augustine Institute in Denver, Colorado. He served for six years as the Director of the Denver Catholic Biblical School and Catechetical School in the Archdiocese of Denver helping grow it into the largest and most comprehensive diocesan Bible Study program in the United States. He has also taught as an adjunct instructor at St. John Vianney Theological Seminary and St. Francis School of Theology. He obtained a Master's degree in Scripture while working as a campus missionary for FOCUS at the University of Denver and the University of Colorado (Boulder) (2001-2004). He went on to study and work in Rome, Italy directing a study abroad program for Christendom College. While in Rome, he obtained a Licence degree in Sacred Theology (STL) from the Pontifical University of St. Thomas Aquinas (Angelicum) where he also earned his doctorate in Sacred Theology (STD). He and his wife Heather are blessed with three wonderful daughters and a son.​
COMMISSIONED

Commissioned to go out with a renewed commitment of ministry that inspires and attracts.
---
Bishop Robert Barron. Keynote Speaker.
Bishop Robert Barron is the founder of Word on Fire Catholic Ministries and Auxiliary Bishop of the Archdiocese of Los Angeles. He is also the host of CATHOLICISM, a groundbreaking, award-winning documentary about the Catholic Faith, which aired on PBS. Bishop Barron is a #1 Amazon bestselling author and has published numerous books, essays, and articles on theology and the spiritual life. He is a religion correspondent for NBC and has also appeared on FOX News, CNN, and EWTN. Bishop Barron's website, WordOnFire.org, reaches millions of people each year, and he is one of the world's most followed Catholics on social media. His regular YouTube videos have been viewed over 30 million times and he has over 1.5 million followers on Facebook. Bishop Barron has been invited to speak about religion at the headquarters of both Facebook and Google. He has keynoted many conferences and events all over the world, including the World Youth Day in Kraków and the World Meeting of Families in Philadelphia, which marked Pope Francis' historic visit to the United States. Bishop Barron's recent film series, CATHOLICISM: The Pivotal Players, has been syndicated for national television and nominated for an Emmy award. His most recent project is the Word on Fire Institute, a new hub for spiritual and intellectual formation, training members of the Word on Fire movement to proclaim Christ in the culture.
Anna Betancourt. Music Director.
Anna Betancourt is a supremely talented vocalist, cantor and choir director. She has more than 20 years experience directing choirs, from Spanish and traditional choirs to handbell, children's and contemporary ensembles. A graduate of Loyola Marymount University, she later returned to her alma mater to work as assistant director of liturgy and music. At the archdiocesan level, she has served as a music committee member, deanery representative and a member of the Los Angeles Religious Education Congress Liturgy Committee. Blessed with an extraordinary voice, Anna has recorded with many Catholic artists and composers, including Bob Hurd, Jaime Cortez and Eleazar Cortés. Her first solo collection, Te Doy Gracias, features 12 popular contemporary Spanish and bilingual songs. Her collection Tomaré Mi Cruz presents inspiring songs for liturgy, worship groups or retreats. Anna is a lifelong member of St. Linus Catholic Church in Norwalk, California, where she served as music director for many years. She currently serves as music director at St. Polycarp Catholic Church in Stanton, California, and Spanish choir director at the Cathedral of Our Lady of Angels in Los Angeles. She and her husband have two children.
Armando Cervantes. Master of Ceremonies.
Armando graduated from the UC Irvine with a B.A. in Social Sciences with an Emphasis in Public and Community Service and has a Master's in Pastoral Theology from the Loyola Marymount University. He has more than 10 years of professional experience; currently he is the Director of the Youth & Young Adult Ministry for the Diocese of Orange and is actively involved at the regional and national level with NFCYM and La Red.